NEW STORE HOURS: 9AM TO 8PM, Monday to Sunday. FOR PICK UP ONLY ORDERS
"The Best Philly Steak in Town"
We make very delicious and wide varieties of Philly Steaks!

YOU ORDER. WE COOK. YOU EAT!
Use your computer, laptop or mobile phone to order online with our wide choice of food and pick it up and enjoy. We only accept orders from 9am up to 7pm.  CURRENTLY NOT AVAILABLE!!!
Monday - Saturday
9:00 AM - 9:00 PM
Sunday
9:00 AM - 8:00 PM
82590 Highway 111, Indio, CA 92201
Tel. 760.347.6235 / Fax. 760.347.6245
The food we served is cooked as you order, making sure that everything is hot and fresh.
Each of the Best Sellers is based on what our customers like to order most.  It is based on the popularity of the food.
Philly Three Cheese
Spicy Chicken
Teriyaki Steak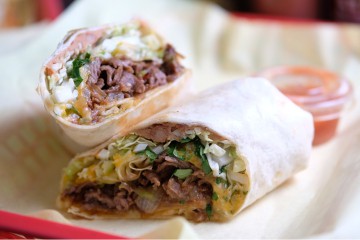 Big Burrito
Philly Mexicanos
Alkobar Supreme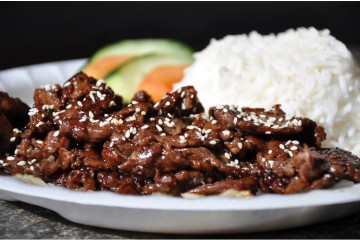 Korean BBQ
Philly Steak
Club Supreme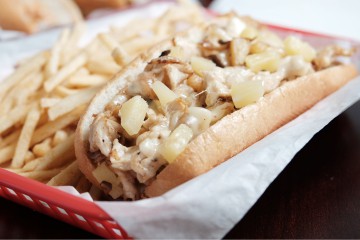 Chicken Hawaiian Deluxe
Hot Pastrami
Chicken Hawaiian
Tapsilog
Korean BBQ
Philly Steak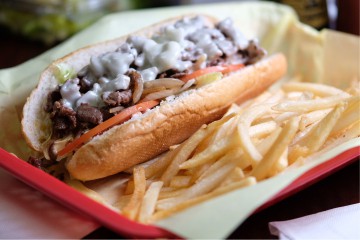 Philly Steak
Sisig
Chicken Garden Salad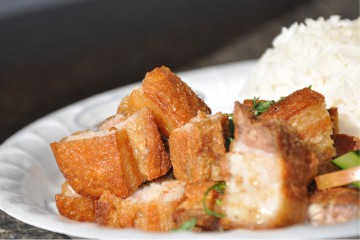 Lechon Kawali
Philly Steak
Fajita Burrito
"One of the best Philly Steak I have eaten and it is really delicious.  I love all of the Asian Favorites especially the Lechon Kawali and Sisig, truly one of a kind.  Staff are very friendly."
"Excellent food and the customer service is Outstanding.  It's like my second home because every week I came here to order my favorite tapsilog and the big burrito!"
"I love everything here the foods and how they prepare it. Friendly staff and the owner is generous. I always order the Tacos and the Philly Steak, which is indeed the best philly steak in Town!"
"Thank you Art Alkobar" for fixing me a protein packed Philly Delux Omelette breakfast after a grueling workout. This guys never fail me!! If you're in the desert area you gotta stop by." 
"First time I came here to eat and my friends have been talking about this place.  The food is amazing and I love the Korean BBQ & the Phillysteaks.  You need to try it out."
"We always enjoy eating at Alkobar in Indio. Great Philly, tasty fries and also serve Asian Foods that are up to our taste.  The crew's like family because they treat you as one serving the best."
"I tried the Phillysteak and it was the best I have ever eaten so far.  I am from LA and I hope we have Alkobar Foods there.  The foods are delicious and the service was outstanding. Keep it up!"